Bicycle rental in Pic Negre
READY FOR AN ADVENTURE ON TWO WHEELS?
EXPLORE ANDORRA WITH TOTAL FREEDOM
State-of-the-art bike rentals.
Certified workshop service.
The best brands in accessories for both cycling and Trail Running.
Salomon exclusive point of sale.
CHOOSE YOUR FAVOURITE KIND OF BIKE!
BOOK YOUR BIKE HERE
With a wide selection of quality bikes, you'll find the perfect choice for your needs here. We have four rental options: whether you want to explore the mountains, explore the parishes or discover the most emblematic places in Andorra, our bikes are ready to accompany you on each of your adventures. Downhill, Road, E-bike and Cyclo-cross. Discover the comfort and safety of renting a bike in Pic Negre!!
FIND OUT MORE ABOUT OUR SERVICES WITH A SINGLE CLICK
GET READY FOR YOUR ADVENTURE IN ANDORRA!
Here you will find all the information you need to plan your adventures in Andorra. Keep up to date with the latest news in the world of cycling and discover the best cycling routes and excursions to enjoy the mountains.
Rates
Learn more about our products and rates.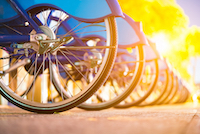 CERTIFIED WORKSHOP
We work with the best materials and the most professional hands. We provide you with security.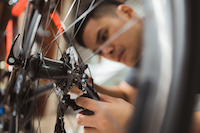 MASTER THE MOUNTAINS
Cover miles of breathtaking landscapes!
Discover the best cycling routes and adventures among the stunning landscapes of Andorra. Soldeu, La Massana, Vallnord - Bike Park Arinsal, Grandvalira, Encamp, Ordino... In Pic Negre we can provide an unforgettable experience in the mountains with our bike rental service.
FIND THE BEST ROUTES AND OUTINGS IN ANDORRA
TRAIL RUNNING AND HIKING
With a wide range of technical equipment to ensure that no peak is beyond your reach, we provide you with routes and outings to enable you to discover Andorra on foot.
Andorra in winter is an unbeatable place, but have you seen it in summer? We provide information so that you don't miss anything!
The country of the Pyrenees offers mountain routes of different levels and many activities, both for lovers of hiking or trekking and for those of you who want to go on excursions with the family. Check out the best routes to enjoy the country at your own pace.
Summer in Andorra is the perfect time to enjoy outdoor activities. You'll find a wide range of options to make the most of the summer season. From adventure sports to relaxing nature walks, the country offers a wide range of activities to suit all tastes. Explore our tours that will take you through breathtaking landscapes, cycling routes, hiking, trail running and more. Create unforgettable memories while immersing yourself in nature!
In addition, at Pic Negre we are exclusive distributors of the best brands of accessories for bicycles, trail running and hiking. Here you will find everything you need for your outdoor activities.
All the information in our shops in La Massana, Soldeu and more.
AT PIC NEGRE SHOPS
DISCOVER OUR BRANDS