OUR RATES FOR BIKES AND TRIPS
Find a bike for you
PIC NEGRE RATES
Take your pick from our top-of-the-line bike types depending on the experience you're looking for.
Whether you're renting electric bikes, downhill bikes, road bikes or gravel bikes, you're sure to have an unforgettable day. Whether you're looking for a mountain bike for adventuring on the trails or a touring bike for touring the country, we have the perfect option for you.
Rent a bike today and start your adventure in Andorra!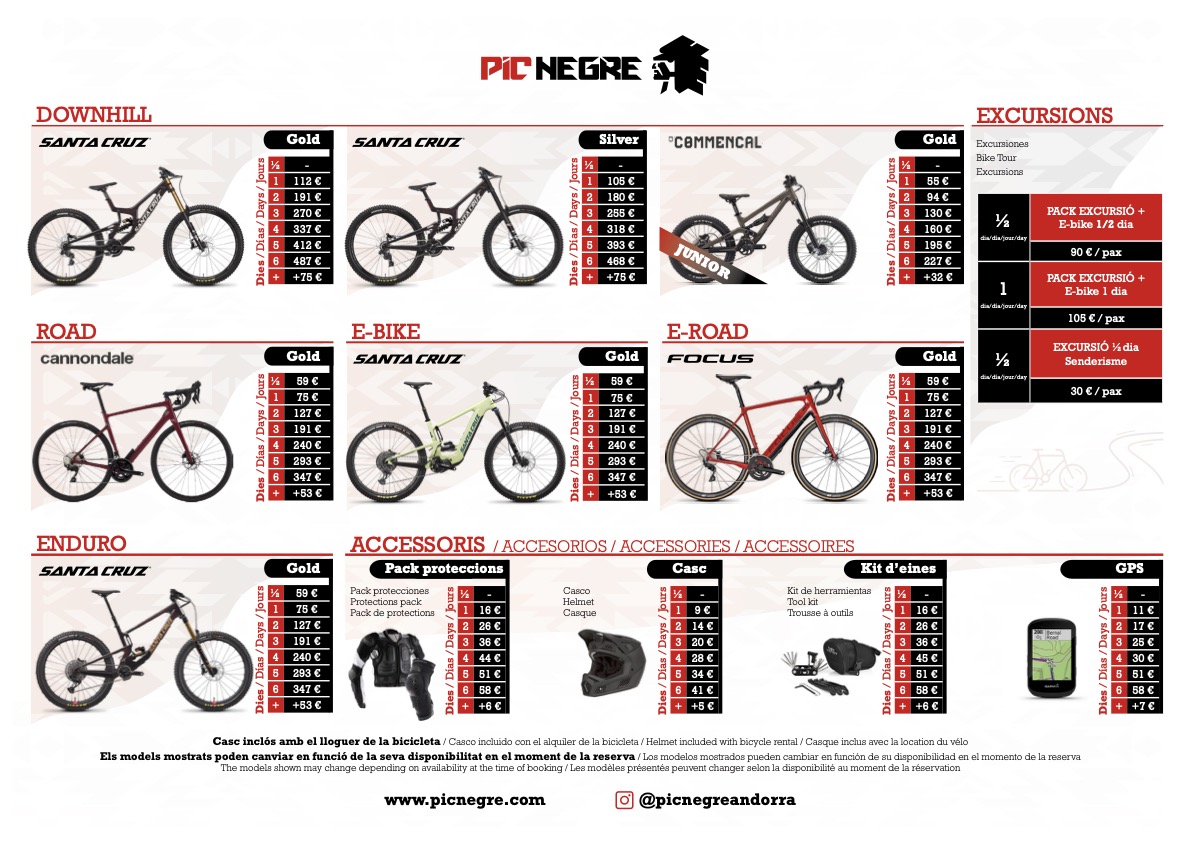 Are you familiar with our guided electric bike tours?